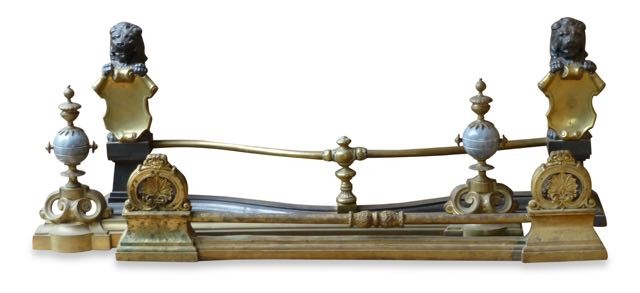 Fireplace fenders are intended to prevent ash from entering the room from the fireplace, for example due to drafts or someone walking by. They also have significant decorative value. Read here more about the purposes of a firescreen: Purpose of a fireplace screen. Should you be in doubt about the size of your fireplace screen, then read more here: How big should a fireplace screen be?
Below you can select fenders by size, type, material, style, age and origin. Should you have any doubts about your choice, feel free to call us (+31.653493998) or e-mail us: [email protected].
If you want to combine multiple fireplace accessories, we can propose a combination based on your wishes and/or take pictures of the selected fireplace accessories so that you can see whether it forms one beautiful whole.
Free delivery within Europe above €165 excl. VAT. Online quotes for worldwide delivery can be obtained in your shopping cart. All our prices are exclusive of 21% VAT. EU companies and clients outside the EU are exempt of VAT.