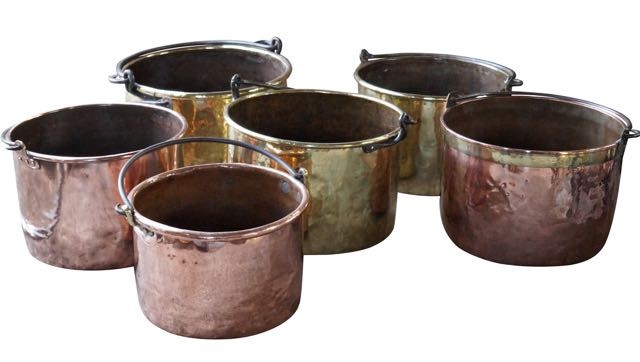 Our selection of log holders or log baskets primarily consists of antique brass and copper pots that were long used in the fireplace for cooking, but also for storing the firewood. The smaller firewood holders can be used for the separate storage of kindling.
Below you can select firewood baskets by size, type, material, style, age and origin. Should you have any doubts about your choice, feel free to call us (+31.653493998) or e-mail us: [email protected].
If you want to combine multiple fireplace accessories, we can propose a combination based on your wishes and/or take pictures of the selected fireplace accessories so that you can see whether it forms one beautiful whole.
Free delivery within Europe above €165 excl. VAT. Online quotes for worldwide delivery can be obtained in your shopping cart. All our prices are exclusive of VAT. EU companies and clients outside the EU are exempt of VAT.