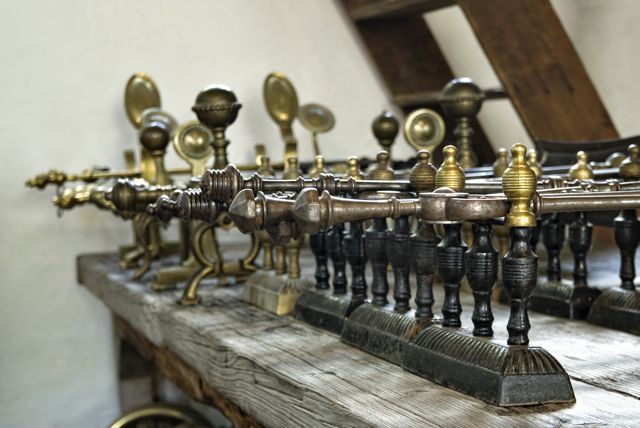 A set or fireplace tools typically consists of 2 or 3 fireplace tools that together make it possible to stoke the fire without getting dirty or burning yourself. There are three kinds of supports for a hearth set: a stand, a hanging rack or hook and rests for being able to lay the hearth set above ground level. Read here more about which fireplace tools you need: What fireplace tools do you need?
Below you can select lying fireplace tool sets by size, type, material, style, age and origin. Should you have any doubts about your choice, feel free to call us (+31.653493998) or e-mail us: [email protected].
If you want to combine multiple fireplace accessories, we can propose a combination based on your wishes and/or take pictures of the selected fireplace accessories so that you can see whether it forms one beautiful whole.
Free delivery within Europe above €165 excl. VAT. Online quotes for worldwide delivery can be obtained in your shopping cart. All our prices are exclusive of VAT. EU companies and clients outside the EU are exempt of VAT.